2011 has come and gone with much emotion and experience. Summing up the events of the past year is really a challenge but here's a shot on some important facets of my life, in no particular order:
Source:

http://www.cerinicoffee.com/images/D/sempre-famiglia--family-forever.jpg
My father has retired and gone back to working after a few months.
Talk about workaholics, eh?
We are kind of a stubborn breed that way. Nobody is really the stay-at-home type, even my mom. We'd rather go to work than stay around in the house the whole day.
Sometimes we lack the ability to show affection to each other. There are opportunities to deliver talks that positively reinforce and provide a healthier and stronger relationship with each other.
Later that year when my dear little sister found out she was pregnant, we had a chance to sit down and make sure everyone is on the same page before we face her boyfriend's family in the pamamanhikan.
This was really an eye opening experience. This was quite an ordeal for us since she's our bunso and also the first time we are having an official pamamanhikan.
(I have three siblings from my father's first relationship, one of them lives with us together with his wife and my beautiful niece. My other brother is a policeman in their province and I have a sister who lives in Nueva Ecija with her family.)
It started out really stressful since we had different opinions on how the situation would be ideal. But our briefing ended up with jokes about who is getting which stuff in the house. My presence seemed to somewhat have balanced out the stress and excitement.
Later that night I realized how unfair I have been with my family. I have given plausible guidance to other people regarding matters of their lives while I have complained so much about my family's behavioral flaws.
"I am only one, but I am one."
One of the things I've been thankful is I have always been blessed being in the company of the right people at the right time.
As you all know, I am a member of PinoyG4M.com and this experience has introduced me to people who have compatible idiosyncrasies with mine and help me learn from other's experience.
I have been fortunate enough to meet the site owner and one of the admins, along with other members. I even got invited to some of the small get-togethers they hold on weekends.
There are tons of experiences and adventures to mention each one, but there are two that has made much impact: One is the site's first outreach program to the Home for the Golden Gays (Ironically held on my birthday.) and my first Gay Pride March.
I look forward to meet more people this year.
This has also been a year of coaching. Something I've become infamous for.
It's just like a consultation session. We sit down, usually one-on-one, and talk about the life's troubles. Of course, there is an unwritten, mutual confidential contract.
Some say, I tend to slap reality in people's faces when everything gets blurry with all the emotions. Then I slap it over and over till you really get it. We need that sometimes. I've seemed to place myself into that position.
Usually, I have three to four people on my list at any given time. There is always joy when you see people reach a certain degree of enlightenment with their challenges. On the other hand, it also feeds my Messiah complex. Hahaha!
Life has always been quid pro quo. Later on, I have realized that while I was doing this, I have been absorbing a lot of the negative energy. i was already having trouble sleeping and realized that I already had too much on my plate. Too much that I didn't even have space for my personal issues.
I went to a downward spiral which in turn affected my work and relationships... my life in general.
This year I have imposed a No One-on-One Coaching Rule.
I still have that urge to help out, but I would also need help in helping. So I'm not doing any one-on-one sessions anymore, but I'm very open to the idea of a panel discussion.
Source:

http://leadtheteam.net/blog/wp-content/uploads/work-in-progress.jpg
I am selling high-end business financial management software for almost half a decade under the same BPO company.
Some people would take this as sarcasm, but I love my job. And I would never understand, empathize nor sympathize people who would complain about all the small stuff at work.
"Malamang mahirap, trabaho 'to eh." (Obviously it's hard, that's why we call it work.) This would always come to mind when I hear people rant and rant and rant.
Don't get me wrong. I'm not one of those model employees. There are months that my performance has dipped. I may not be the perfect front liner but I know I'm good.
I have adapted a very practical mindset of working because I love having money. Take note of the difference that spending money and having money is completely different.
A lot of people have struggled with personal financial management. And I believe it would go back to the basics: live within your means. Don't buy anything that does not produce profit for you.
During the New Year celebration, I was with my mom's side of the family. We do this reunion twice a year: during my grandmother's birthday and the start of the year.
One of my aunt's was discussing some investment comp
any she's in where they train you how to invest your money in different channels.
Me: Don't worry. I'm good with my current investments.
Tita: How much are you worth now?
Me: Ah.. I'm good. In case I die now, my family is getting a hefty sum.
Tita: But that isn't for you. You shouldn't include your insurance to your assets.
Me: (Beginning to be pissed...) Well, as far as I know you should include your insurance in your Statement of Assets and Liabilities. Isn't that how it's supposed to pan out?
Tita: No… (Then blabs more on the different kinds of investments I SHOULD get into.)
Me: (How can you sell to a salesman?) Okay. Our company is under the Ayala Group of Companies. I have certain investments there aside from the others that I have. I have some saving investments that generate 8% per annum. I can also loan from that up to half a million pesos and it also includes housing loans, which doubles my credit, and another insurance. My liquid assets aren't even reaching ten thousand right now. I like it that way so I can't spend my money. I'm too lazy to process this stuff, thus ensuring that I don't touch anything. If you include my insurances, I'm roughly worth P2.5 Million right now. How about you?
I may have stretched some of the details a bit because the discussion was already getting into my nerves. I don't even have five thousand available in any of my accessible accounts! But I have some if push comes to shove.
I promised my father some time ago, that if I have an untimely demise, I wouldn't want them to get into financial stress.
I'm trying to live a lifestyle below what I am earning. Most of what I get goes to the savings, bills and rent. If there is anything extra that's the only time I treat myself or go out with friends.
It's a lot of sacrifice. But I want to do this now rather than have crumbs later.
Sawa na 'ko sa pagiging mahirap. Masyado akong maarte para maging dukha.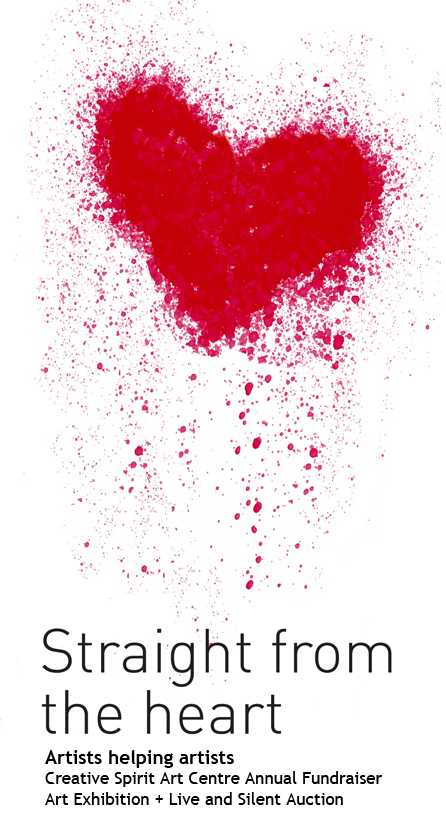 Source:

http://www.creativespirit.on.ca/files/assorted_pics/heart.jpg
This year I have achieved so much in my romantic relationships. Two people have created a great impact last year.
I started going out with J early part of 2011. He was the only guy I dated that made sense in a lot of levels. I know I can be too optimistic with the people I go out with but I know this was completely different.
Then something happened. We met up with his friend and he had to go back home after watching a movie. We had arrangements that he'd be going back to my apartment after.
The friend got into some domestic problems and he asked if it would be okay to accompany him instead. We got into a heated exchange of messages. And for the first time in years, I cried. The last time I cried that hard was when I had a dream that my mom died.
I know it's a petty issue but I have to admit that there were small things along the way that led to this build up. Once again I felt like a matter of convenience. This also led me to feel the urgency of security.
Unfortunately, we weren't on the same page. We had to part ways before things got worse between us.
During the same time I was detoxifying myself from my vicious cycle.
He has a girlfriend. I knew about this from the start. I was more of a bestfriend to him. I loved him.
And yes, this went on for six years.
I thought it was time to officially tell him that I had enough of the game we have played so long. The opportunity arrived and he was quite emotional about it.
I'm not as strong as many people perceive me to be. These events led me to weekend after weekend of closing myself out. For some time I have been sensing the coming of a breakdown. I thought I was just finding the right trigger for it.
I was already breaking down all the while.
I was on autopilot at work. Things get done but if you look into details, you'd see my mind was really messed up. My boss had to talk to me and make me realize that I might lose my job.
This still went on for some weeks. The work I was doing got better but I knew I wasn't okay. Isn't it ironic that the coach needs a life coach?
Admittedly, I still have feelings for J. The intensity may have toned down, but I can still feel it. Though every time I realize I still love him there is also pain and fear of getting hurt all over again.
One weekend evening I woke up and just got tired of the whole emo trip. I began to realize that there were so many things I was missing out already.
Now I can truly say I'm enjoying my singlehood and open to all the possibilities life has to offer!